Get to more about your favourite books, characters and their authors
Sydney Rye and her big dog, Blue, are among the most popular characters in fiction today. They're the stars of eight novels and one novella by their creator, Emily Kimelman, as well as six novellas by other authors in the Sydney Rye Kindle World — including me.
Sydney Rye has also shown up in the Jet Kindle World in Emily Kimelman's It Takes Two. The popularity of these titles shows that readers love Sydney and Blue and can't get enough of them.
And now's your chance to get more. The authors in the Sydney Rye Kindle World have teamed up with Book Rhythm to bring you the Walking the Giant Dog Book Party.
Come to the Facebook book party next Monday, November 21 between 7 and 9 p.m. Eastern Time, where you can win books, gift cards and other prizes. Chat with Emily Kimelman and the other authors in the Sydney Rye Kindle World. Get to know more about Sydney, Blue, Mulberry, Dan, Merle and all your favourite characters.
Who's going to be there?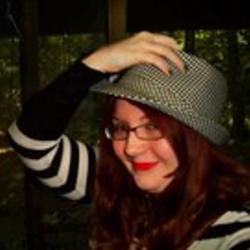 And of course, you!
Be ready to answer some tricky Sydney Rye questions:
Other than Sydney, who's your favourite character in the Sydney Rye Kindle World?
If you could have any superpower, what would it be?
What breed do you think most shares Blue's personality?
You can post a picture of your "Blue" and win e-books and Amazon gift cards.
Come to the Facebook page now and click "Going" just under the top graphic.
See you then!
Who are Sydney Rye and Blue?
Sydney Rye is a woman who remade herself — with a lot of help from Merle and Mulberry — as a strong woman, dynamic and determined person after a series of traumatic events told in the first book, Unleashed. Sydney is fit, blond with gray eyes and two distinctive scars on her face.
Blue has the body of a wolf but the size of a Great Dane, the markings of a Siberian Hustky, the long, elegant muzzle of a Collie and the instincts of a German Shepherd. Also, he has one blue eye and one brown. He's taken a bullet for Sydney and saved her life countless other times over the course of eight books.
They appear in eight Sydney Rye novels by their creator, Emily Kimelman. Sydney and Blue also appear in Emily's JET Kindle World novella, It Takes Two.